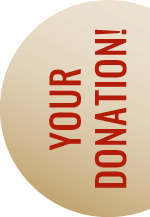 A vocation to religious life cannot be "made" or "learned". It is God who calls a person to this life. Just as Jesus chose his disciples and called them to a life of discipleship, so the vocation to religious life is in God's hands alone.
A passage from the Gospel of St. Mark speaks very clearly about this vocation and also about the meaning of "training" to become a religious sister: Jesus calls those whom he wanted to have with him - that is the first step. And they came to him. That is, a young woman who is called, responds to this vocation and comes. So the goal of every religious formation is first of all "to be with Him", that is, to get to know Jesus.
After this "basic training" one is prepared for a mission. Therefore, there are different stages and phases in the training to become a Missionary Sister of the Precious Blood:
1. Step: Candidature
Women who are interested in getting to know our order contact us - mostly through letters, emails, social media or a visit. There is also the possibility to live with us for a few days or weeks through "Kloster auf Zeit" (temporary convent), in order to see and experience what life in a convent is all about.
2. Step: Postulancy
After a period of this first acquaintance follows the actual entry into the Order and thus the beginning of the second phase, the so-called postulancy, which usually lasts one year. During this time, the main aim is to grow into religious life. Regular prayer times - alone and with the community - and getting to know the religious community and its tasks are part of this phase.
3. Step: Noviciate
The novitiate usually lasts 2 years and is the most intensive period of religious formation. The aim of this phase is to deepen one's vocation, to understand the spirituality and the spiritual life of the community, and to practise it and thus to be able to make a decision as to whether one has a vocation to this way of life and to this community.
4. Step: Profession
After the novitiate, the Sister then publicly commits herself to God and to the religious community for one year through the vows of chastity, poverty and obedience. After at least 5 more years of the temporal vows, the Sister then takes the so-called perpetual vows and thus binds herself forever to God and the community.
"Come and see!" - this is our invitation to all those who take their inner searching movement seriously, who courageously face their own questions of life and who would like to get to know people, places and ways of life - and women with similar questions and desires.
Interested women are welcome to contact us:
Sr. Maria Luise Wagner cps
Kloster Wernberg
Klosterweg 2 / Postfach 5
AT-9241 Wernberg
Austria
Tel.: +43 4252.2216 120
hausoberin@klosterwernberg.at